ODYSSEY ADULT DAY ACTIVITY CENTERS
"Maintaining An Active Lifestyle"
Odyssey A.D.C. provides special attention to individual who suffer from intellectual disabilities and desire a community-based day activities program. Our mission is to also provide services for physically and mentally impaired adults, so that they are able to maintain their highest individual health status and functioning level.
We offer a multitude of services which includes but not limited to: Day Activities, Social Support, Nutritious Meals, Rehabilitation, Therapeutic programs, Entertainment, Arts and Crafts, Motor Sensory Activities, Brain Stimulating Activities, Cognitive Skills, Cultural Sensitivity, and much more based on an individual assessment.
PROGRAM GOALS
Enable the client to maintain, restore, or improve their ability to perform personal care

Prevent or reduce inappropriate institutional care

Prevent or remedy neglect, abuse, or exploitation of adults

Provide socialization opportunities and activities to enable continual growth and change
OUR DIVERSE POPULATION INCLUDES:
Physical impaired

Mentally impaired
Geriatrics

Dementia / Alzheimer's
Intellect Disabled

Those who suffer from chronic diseases
Those who are isolated and lonely

Seniors who just want to get out and enjoy great company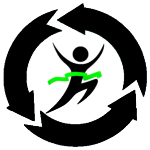 ODYSSEY STAFF
We, at Odyssey A.D.C., aspire to be prominent leaders in the adult day activity industry. Our mission is to provide important information, valuable resources, and superb customer service to your loved one(s) and participating partners. Our professionals are here to assist you in any areas of concern. Feel free to contact us today.
Our Professional Staff Includes
Social Workers
-Help people solve and cope with problems in their everyday lives.
Registered Nurses
-RNs provide and coordinate patient care, educate patients and the public about various health conditions, and provide advice and emotional support to patients and their family members.
Dieticians
-They advise people on what to eat in order to lead a healthy lifestyle or achieve a specific health-related goal.
Licensed Practical Nurses
-Provide basic nursing care. They work under the supervised direction of registered nurses and doctors.
Activity Professionals
-Design and implement activity programs to enhance the physical and mental well-being of individuals with disabilities and older adults.
Medical Assistants
-Administrative and clinical tasks in the offices of physicians, hospitals, and other healthcare facilities.