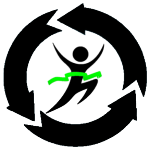 SUBJECT: COVID 19
Due to the recent outbreak of COVID 19, Odyssey ADC seeks to maintain personal
safety and health to the highest standards. Odyssey has adopted policies and
systems to ensure the safety of all parties. HHSC Provides Guidance to Day
Activity and Health Providers About Coronavirus
HHSC reminds Day Activity and Health Services providers that they are
responsible for following all laws, regulations, guidance and their own internal
policies and procedures. Facilities should pay close attention to infection control
and emergency preparedness; however, they must also continue to ensure
adequate staffing, provide required services and promote and protect
individuals' rights.
New Systems are as follows:
 Upon entry into building & Departure, ALL STAFF MUST WASH HANDS
 Upon entry into the building & Departure, ALL CONSUMERS MUST WASH
HANDS
 INDIVIDUALS WILL BE SCREENED FOR FLU LIKE SYMPTOMS
 NO OUTSIDE VISITORS PERMITTED ON CAMPUS.
 IF YOU EXPERIENCE COLD & FLU SYMPTOMS WE ASK YOU TO REMAIN
HOME
 STAFF WILL PERIODICALLY SANITIZE ALL DOOR HANDLES AND
 TEMPERATURE WILL BE TAKEN FOR PRECAUTION AS NEEDED
 MASKS MUST BE WORN UPON ENTRY INTO THE FACILITY, DURING ACTIVITIES, AND DURING TRANSIT
 6 FT SOCIAL DISTANCING WILL BE PRACTICED
 ROUTINE SANITIZATION OF ACTIVITY AREA, DEVICES, AND HIGH TOUCH SURFACES